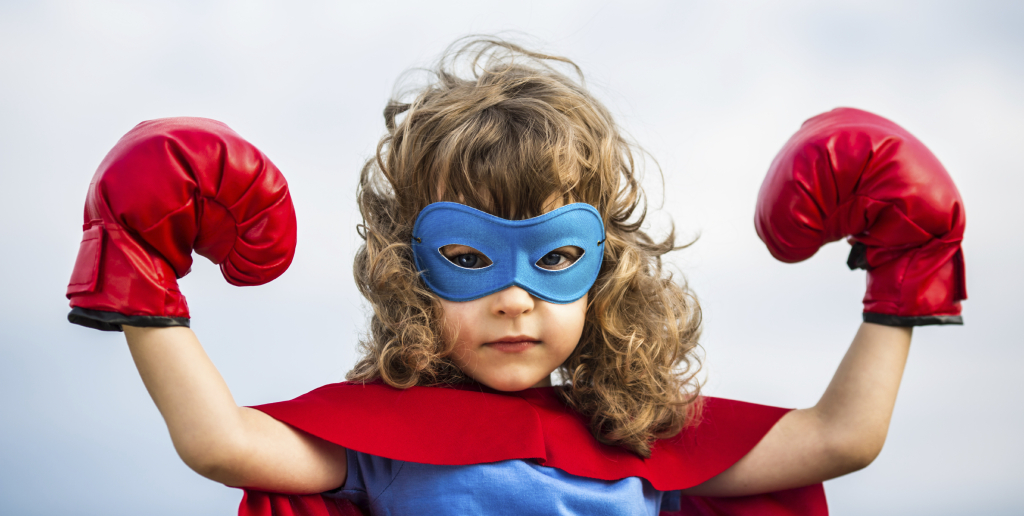 What's most impressive to me right now is how much you – our members – are working for each other to ensure our regional economy rebounds from this pandemic. You are showing how Colorado businesses rally around each other – why we had the strongest economy before COVID-19 and how resilient we'll be as our doors begin opening again.
We know there are many challenges facing our employers and companies. We are advocating for additional resources for our smallest businesses, and we are hearing that Congress is close to a new deal to renew funding. A lot of other positive things are happening right now, too.
Healing Our Community
Howls, bagpipes, flyovers – we all want to honor our frontline health care workers. Our hospitals are providing incredible leadership and preparation to deal with the pandemic, but they haven't stopped there. HealthONE, whose health care workers are among those on the front lines every day, announced that the HCA Healthcare Foundation is providing more than $1 million in grants to local community organizations to aid in COVID-19 relief efforts.
Children's Hospital Colorado was among the first health care systems in the country to begin collecting antibody-rich convalescent plasma to combat COVID-19. The program launched in late March when the blood donor center received a request for a critically ill adult patient at a nearby hospital. Children's Colorado is now making convalescent plasma available to hospitals across the state.
Kaiser Permanente is removing barriers to COVID-19 care by eliminating out-of-pocket costs for COVID-19 testing, diagnosis and treatment, including hospital stays. The organization is also supporting communities. For instance, it is providing $1 million to increase capacity for preventing and treating cases of COVID-19 within the nation's homeless population in a collaboration with the National Health Care for the Homeless Council.
UnitedHealth Group has taken several steps, too, including developing and testing a new self-administered COVID-19 swab protocol, which is now FDA approved, opening free access to the company's mental health mobile app and 24/7 emotional support phone lines, and providing more than $60 million in support to those affected by COVID-19.
DaVita Kidney Care is giving U.S. teammates an extra $100 each week and providing back-up child care, modified sick leave policies and financial assistance. DaVita is also collaborating with competitors to serve dialysis patients during the pandemic.
Delta Dental of Colorado and its foundation are also going beyond, creating a variety of resources, including a guide to determine if you are experiencing a dental emergency and how to seek care. The foundation has likewise donated $100,000 to Help Colorado Now, is distributing oral health care products and is supporting employees through an employee relief fund.
Providing the Essentials
Other frontline companies are #workingtokeepusworking every day. Our utility companies are keeping our water flowing, our lights on, access to news available and our wifi connected. Many cable and internet providers, including AT&T, CenturyLink and Comcast, have signed the "Keep Americans Connected Pledge" not to terminate service and waive late fees when customers can't pay their bills during this time. AT&T also announced three months of free wireless service for frontline nurses and physicians nationwide.
Xcel Energy knows employees have been laid off so they have committed not to shut off power or gas to its 3.15 million residential customers for unpaid bills for the foreseeable future. Denver Water has made the same commitment to not shut off water for unpaid bills.
Construction workers are still on-site at many projects. That includes Mortenson employees who are taking steps to increase physical distancing, reduce worker concentrations, expand on-site health and safety services, and work with trade partners to adjust workflows as necessary. They've also built triage tents for COVID-19 patients.
Supporting Our Smallest
With Denver area schools closed, kids need to be able to do their schoolwork at home and many families are struggling to pay their bills, so some organizations are focusing their efforts on children in need. Prosono is partnering with the Cherry Creek Schools Foundation to support Cherry Creek Schools students by providing essential items that every student needs — pencils, pens, notebooks and other staples. For older students, the Denver Scholarship Foundation has created a guide listing resources and support for its students. Topics include tenant rights, employment, food access, health care, mental health and more.
Banking on Relief
The banking industry has literally been working overtime to help Colorado's smallest employers access federal aid to cover payroll. Thank you so much! But our banks have gone even further. FirstBank is supplying $50,000 to Make4Covid, a movement driven by medical professionals, engineers and entrepreneurs, who are using 3-D printing technology to create protective gear and medical equipment for hospitals battling the virus.
U.S. Bank established a Premium Pay Program to provide frontline employees with a temporary 20% hourly wage increase, and the company committed $30 million to human services organizations and local nonprofits to support COVID-19 recovery efforts nationally. Wells Fargo is suspending residential property foreclosure sales, evictions and involuntary auto repossessions, and the Wells Fargo Foundation will increase its charitable donations to $175 million. Similarly, JPMorgan Chase has committed $50 million to address immediate public health and long-term economic challenges globally.
Harnessing Their Strengths
And then there are the truly unique examples of organizations making the most of their strengths at this time. Molson Coors donated 154,000 cans of fresh water to North American truck drivers and 50,000 cans to the Denver branch of the Salvation Army. The company is also pledging $1 million to support bartenders who can't work right now. The CityCraft Foundation is partnering with The Same Plate to provide meals for hospital workers and support local restaurants. They are collecting and distributing donations to local restaurants to prepare takeout orders that then go to local hospitals.
The Boettcher Foundation, which has supported biomedical research in Colorado since the 1940s, has established a $1 million COVID Biomedical Research Innovation Fund to fight COVID-19 and potentially curtail future pandemic outbreaks. The Foundation also gave $50,000 to the Help Colorado Now fund.
With its international reach, The VF Foundation, the private grantmaking organization funded by VF Corporation, announced it will contribute an initial $1.5 million to support local communities around the world. As part of this contribution, The VF Foundation is partnering with VF Corporation to initiate a two-for-one community match campaign, up to an additional $500,000.
We saw a video that even the wildlife in the western United States are doing their part.
And, these are just the examples we know of – we know much more is happening and these collective efforts are having a huge impact. We continue to gather examples of your good work on our blog. Share your efforts by emailing us at communications@denverchamber.org.
We've also created an online member-to-member resource page at denverchamber.org/member-resources. Please contact Amanda.Robinson@denverchamber.org if you have or are in need of expertise, equipment or discounts.
Finally, B:CIVIC, a Chamber family member, is gathering best practices, resources and tools for businesses that want to support their communities. Learn more at bcivic.org/covid-19-best-practices-tools.
Most importantly, by complying with the stay-at-home order, we are impacting the spread of the virus – and that is key to getting back to work. We are also thinking ahead to prepare for when we can begin to reopen our workplaces – join us for a webinar on this topic Thursday, April 23, at 2 p.m.
Kelly Brough is the president and CEO of the Denver Metro Chamber.